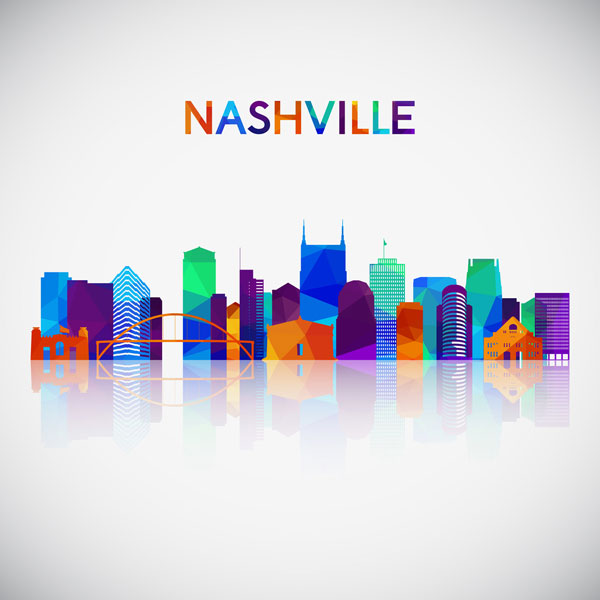 Is buying an investment property for sale in Nashville, TN a good move? Prospective real estate investors should be aware of several factors and key considerations before they spend their hard-earned money. The good news is that Nashville is one of the most promising cities they can invest in for many reasons.
Mixed-use development projects are everywhere in Nashville. This makes it crucial to have a long-term approach when investing in any type of property. Let's take a look at some of these projects and how they are slated to shape Nashville's future and people's home-buying decisions.
Mixed-use development: What is it?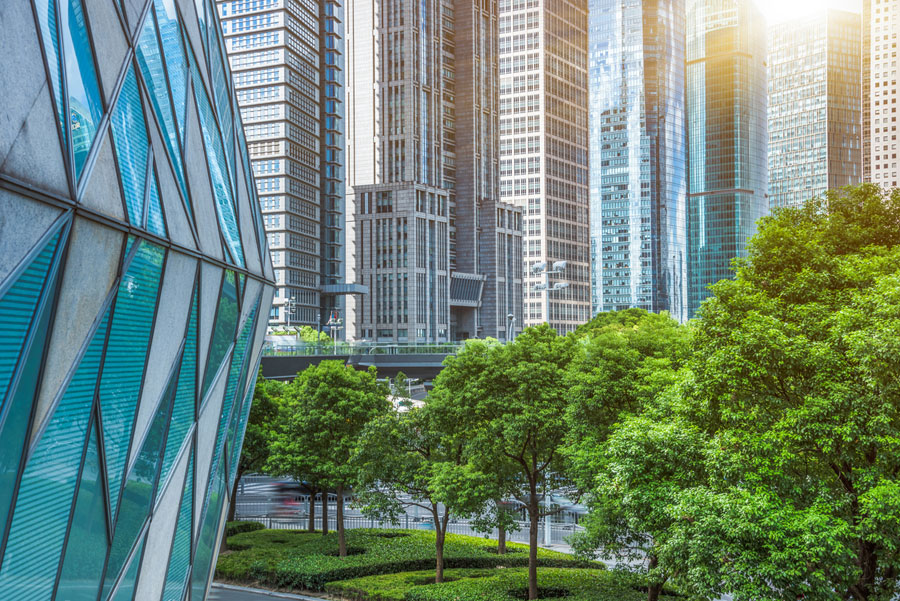 Non-profit organization Municipal Research and Service Center (MRSC) defines mixed-use developments as pedestrian-friendly development projects blending two or more uses. These developments can have residential, commercial, industrial, and/or institutional uses. It is also a way to boost the local economy, promote the well being of the community, and make a positive impact on the environment.
Note that mixed-use development isn't limited to a multi-story design. The development should also offer the following:
At least three revenue-producing uses like an office, hotel, retail, or a recreational area.
An opportunity for guests and residents to walk uninterruptedly through pedestrian connections.
A chance to foster density, compatibility, and integration of different land uses.
Mixed-use development can also be categorized into vertical and horizontal types.
A vertical mixed-use development features shops, offices, and residential units housed in several floors. Restaurants, commercial businesses, and retail stores are typically located on the lower floor, with the upper floors reserved for residential units, office spaces, or hotel rooms.
Horizontal mixed-use development is composed of buildings dedicated to a single use located within a complex or piece of land. Therefore, structures are designated exclusively for offices, residences, shopping, and so on. This allows investors to set up a range of land uses as parts of a single development project.
With recent changes in home prices in the United States, more developers are taking on mixed-use development projects and master-planned communities. In turn, these projects can make an investment property for sale in Nashville, TN more interesting and attractive.
7 of Nashville's biggest development projects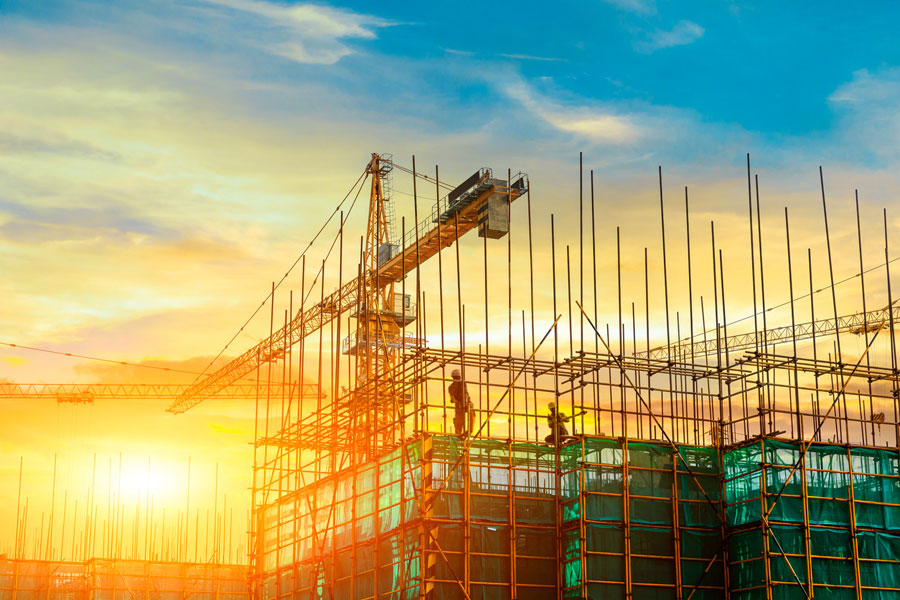 Let's take a look at some of Nashville's biggest projects that are expected to reshape the city's future:
Nashville Yards

Nashville Yards is a $1 billion, 18-acre mega-development by Southwest Value Partners. Located on the western edge of Downtown Nashville, the property once served as a rail yard. When the project was first announced in 2017, it created a buzz. Once completed, Nashville Yards is expected to yield around 3.5 million square feet of office space.

Moreover, it will have about 400,000 square feet of entertainment and retail space and over 1,000 hotel and residential units. Seven acres have been reserved for greenery. The 1.3-acre public Railfront Park will also serve as the gateway to Nashville Yards while connecting residents to the nearby Gulch community.

Some of the biggest tech giants will build nests in Nashville Yards. Amazon announced in 2018 that it will open offices inside the mega-development, generating about 5,000 job opportunities. Amazon's first tower became operational in 2021, spanning 550,000 square feet and 20 stories tall. Its second tower is set for completion in 2023.

In October 2021, the Grand Hyatt Nashville hotel opened its doors. It is the development project's first completed component, allowing prospective homeowners and investors to get a real life feel of the place. The 25-story hotel has a total of 784,000 square feet.

Neuhoff

Neuhoff is a 14-acre, new mixed-use development that connects the north, south, and west parts of Germantown, Nashville's historic neighborhood. The buildings in Neuhoff were once part of a meat packing facility in the 1920s. A century later, developer New City Properties has partnered with Cousins Properties to build Neuhoff.

In addition to connecting the different parts of Germantown and repurposing the structures once used as a slaughterhouse, the developers envision providing river access to the public through the property.

The challenge was in preserving the existing buildings despite their age. The fact that they were abandoned for half a century is also a major factor when it came to determining their structural integrity. The developers modified the buildings to ensure that they become safe and up to code for retail and office space use.

The first phase of Neuhoff, already underway, will feature 388,000 square feet of office space. Sixty-thousand square feet have been allotted for retail while a 14-story office building is set to rise.

Fifth + Broadway

Fifth + Broadway is one of the most ambitious mixed-use developments in Nashville. Built by Brookfield Properties, the development features luxury rental units, offices, retail stores, and a music museum inside a 6.2-acre property where the Nashville Convention Center previously stood.

Fifth + Broadway utilizes 200,000 square feet of land to accommodate various establishments and bring them closer to the people living in downtown Nashville, especially those from across the Ryman Auditorium and Bridgestone Arena. The development is also home to the National Museum of African American Music, which now serves as a hub for celebrating the history and artistry of Black musicians.

In the same location where the museum stands is The Place, a 34-story development that houses a tower with 386 residential units. Additionally, there's 501 Commerce, a 24-story building with 372,000 square feet of prime office space.

The great thing about Fifth + Broadway is the way in which the public has taken it to heart. People trooping to Bridgestone Arena and Ryman Auditorium can dine and shop after. It's no surprise that even the pandemic didn't stopFifth + Broadway from attracting patrons.

Paseo South Gulch

Like Nashville Yards, Paseo South Gulch is repurposing older structures for current times. Instead of relying solely on erecting new buildings from the ground up, the developers chose to adaptively reuse two older structures to create residential and commercial spaces for Nashville residents.

Though the project is still underway, its lofty targets are starting to attract people looking for an investment property for sale in Nashville, TN. Over 600 apartments and around 23,000 square feet of retail space await prospective investors. A 58,000-square-foot office to accommodate companies from various industries will also be ready.

In February of 2022, developer SomeraRoad began construction of the first new residential tower called Prima. The 16-story building will feature 278 residential units and 18,000 square feet of office space.

Paseo, which means a leisurely walk or stroll in Spanish, represents the pedestrian walkways' interconnection with different facilities covering work, play, and lifestyle.

River North

This mixed-use development occupies about 105 acres along Cumberland River in the East Bank area. Construction is divided into two stages, with the first one called The Landings. It will showcase four buildings spread across 817,070 square feet of land. Two of these buildings will feature 651 apartments and 78,000 square feet of office space.

Another 80,000 square feet are reserved for retail shops and outdoor spaces. A key element related to the property is Oracle Corp.'s riverfront tech campus. It's a 60-acre, $1.2 billion facility that's primed to generate over 8,000 jobs in the city.

The Riverside

The Riverside is another ambitious megaproject with an estimated cost of $2.5 billion. It aims to develop a whopping 5 million square feet of mixed-use space for residences, offices, retail, and entertainment.

Meanwhile, the area along West Trinity Lane remains mostly unoccupied. As the name of the development implies, the link to the downtown area will be through the river, with three interconnected parks.

Ritz-Carlton

The exciting lineup of mixed-use developments in Nashville is incomplete without mentioning the Ritz-Carlton Hotel. Geared to cater primarily to the city's SoBro District, the development will go beyond the 5-star hotel approach. The plans will feature two high-rise towers with a combined floor area spanning 1.2 million square feet.

The towers will house the main hotel, retail spaces, and the Ritz-Carlton Residences. Designers from Skidmore, Owings & Merrill are using the local architectural style and Nashville's landscape to inspire the development. They will surround the towers with wraparound terraces to ensure an overload of spectacular views.

The towers will also differ in height, with one rising 46 stories while the other ascending to 32 stories. The taller skyscraper will be home to 242 hotel rooms, 165 luxury residences, and a swimming pool. Meanwhile, the shorter tower will hold 185 rental apartments.
The positive impact of mixed-use development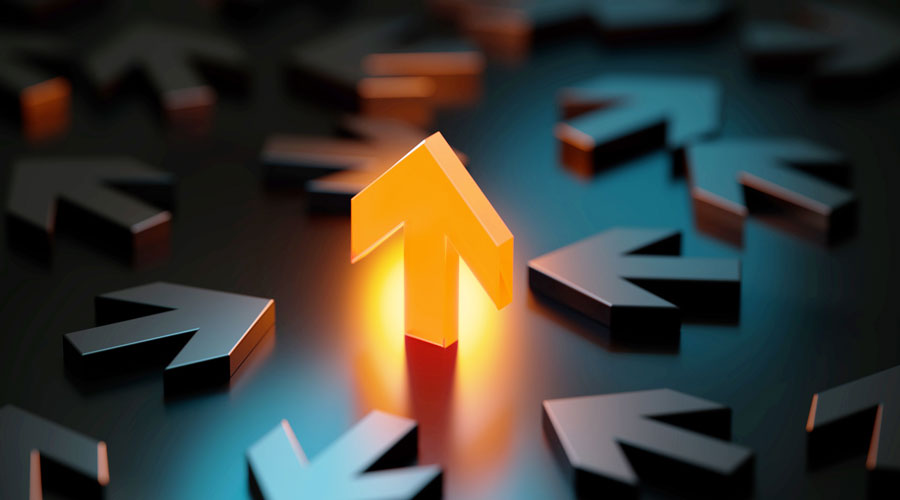 People looking for an investment property for sale in Nashville, TN should understand and appreciate the impact of mixed-use development projects in the city as a whole. For example, experts consider the Fifth + Broadway development as an opportunity for the city's economy to bounce back from the effects of the pandemic.
Growth opportunities
The restaurants, shopping spots, and entertainment facilities will attract residents and boost consumer spending thereby spurring the local economy. In fact, opportunities will take place even before completion. The groundbreaking and construction of these massive developments will generate thousands of jobs leading to their inauguration.
All will solidify Nashville's spot as Tennessee's leader in terms of real estate investment. In April 2022, the city's median home sale price was $451,750. Though home transactions went down 4% compared to 2021, inventory increased by more than 12% in 2022.
Development spurs investment
Furthermore, investors still have a variety of home options to choose from. It will become even easier to find single-family homes, apartments, and condominiums. An influx of townhouses, new construction houses, and luxury homes will also affect asking prices.
With the availability of homes and the development of mixed-use properties, Nashville can expect more people to move to and invest in the city over the next decade. Homeowners can choose to sell their houses to families that decide to resettle in Nashville. They can also convert their homes into rental properties to accommodate workers within the metropolis.
Convenience
The layout and design of these mixed-use developments will also make life more convenient for everyone. Employees working in these mixed-use zones will be able to just step out and find a restaurant during their lunch breaks. Families can watch movies and concerts and grab their essentials in a nearby shopping center.
With every need addressed within the development, residents can dramatically cut down on commute times and vehicular use, which will have a positive impact on the environment.
Riding the wave mixed-use development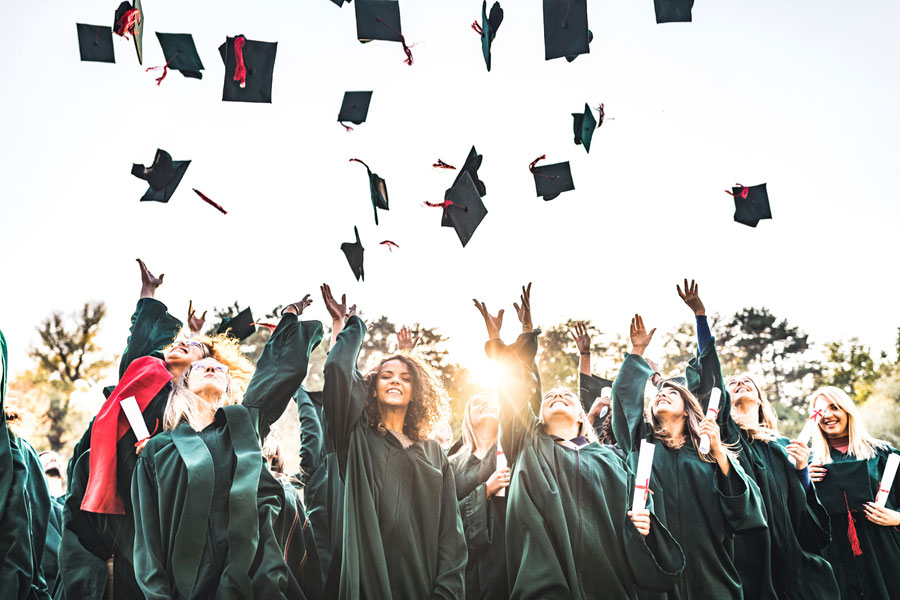 Understanding key trends is also crucial when searching for an investment property for sale in Nashville, TN. Here are important trends to consider for investors who wish to ride the mixed-use development tide:
Growing population

Nashville's population is growing at a record pace. The metropolis area has the 20th fastest growing population in the nation, with close to two million residents in 2021. Another half a million people will likely move to the metro area over the next 20 years. A population boom eventually translates to a higher demand for houses.

Job market momentum

The job market also looks promising, as the city ranked first in economic growth in 2021. Nashville's economic boom despite the pandemic is buoyed by business expansion, relocation, and solid in-migration. Unemployment is down to 2.5% as residents continue to find jobs in the hospitality, information, and financial and business services sectors.

The renters' market

Investors and families moving to Nashville may want to look at the city's attractive renters' market. The downtown area near the Cumberland River has the most rental action. The median rent for a 3-bedroom property stands at $2,075 per month. Smaller rental units command around $1,000 per month, which is not bad for passive income.

On the flip side, the neighborhoods of Urbandale Nations, Bellmont-Hillsboro, and Historic Waverly registered the highest rental average of $3,825 per month.

A flipper's haven

Home flipping will continue to be a key trend in Nashville this year. In Q4 of 2020, about 7% of the total area sales in the city involved fix-and-flip homes. Investors bought homes for flipping at an average price of $193,750 and sold them for $279,950.

An expanding student population

Last but not least is Nashville's growing student population. Some of the city's notable academic institutions include Belmont University, Lipscomb University, Vanderbilt University, Tennessee State University, and Aquinas College, among others.

With the mixed-use developments attracting students and members of the academe, investors can target this sector by offering rental homes and apartments.
Tips for finding a home in Nashville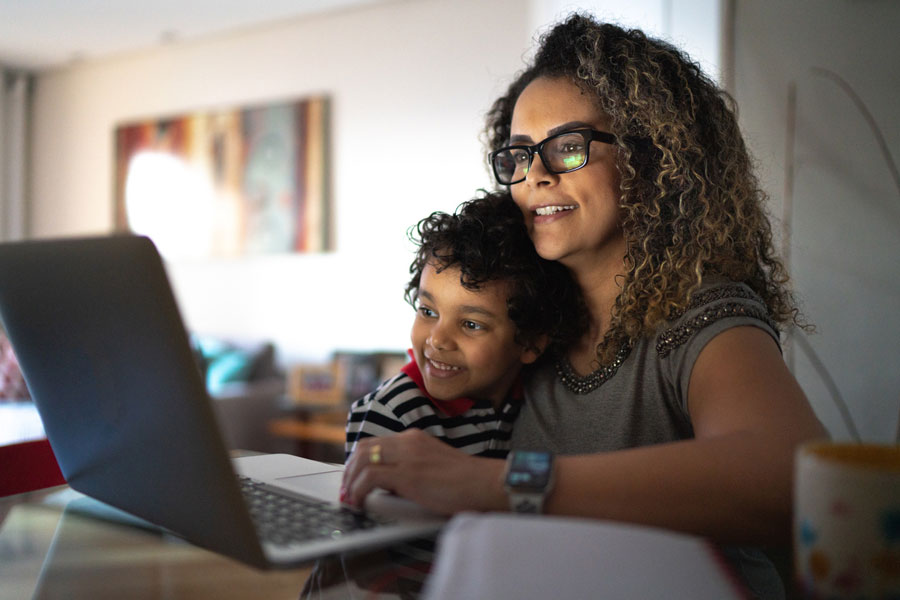 Searching for homes for sale in Nashville is easy. What's challenging is finding the right one that fits the needs, preferences, and budget of an investor. Here are some valuable tips that will help:
Crunch the numbers

Investors should look at the nuances and microeconomics in the specific areas they're purchasing a property in. It's important to check the rental trends and tenant behavior, as well as review and crunch the numbers to ensure a wise purchase.

It's best to consult with trusted Nashville Realtors who can give a lowdown on the local real estate market. Talking to local professionals who live in Nashville will also help.

Keep an open mind

Though single-family homes are attractive, investors should keep an open mind about other types of properties. They may earn more by opting for a multi-family home, which is one of the hottest property types in the market today. The key is to find a trusted Realtor who can guide investors every step of the way.

Keep emotions in check

The excitement that comes with buying homes can get the best of anyone. Investors should bear in mind that buying real estate is a business decision, not an emotional one. For people who are buying a home for their families, then emotion can play a bigger role.

On the other hand, investors should remember that what personally appeals to them may not be what their target market currently wants or will want in the foreseeable future.
Find the perfect Nashville property with Michelle Maldonado
Investing in a property in Nashville, TN can be complex. However, a seasoned local Realtor can help untangle the intricacies of the local market so you can make informed business decisions every step of the way. With the help of Michelle Maldonado and her team of talented real estate professionals, finding properties in Nashville that yield the best value becomes easier.
Michelle has worked in Nashville since 2005, closing nearly $200 million worth of deals through her unique approach, effective strategies, and solid listings. Being a Nashville resident for over 20 years has allowed Michelle to develop marketing campaigns and strategies that suit the local market.
For investors or homebuyers looking for real estate that fits their needs, feel free to get in touch with Michelle Maldonado by calling 615.260.4423 or contact her here.