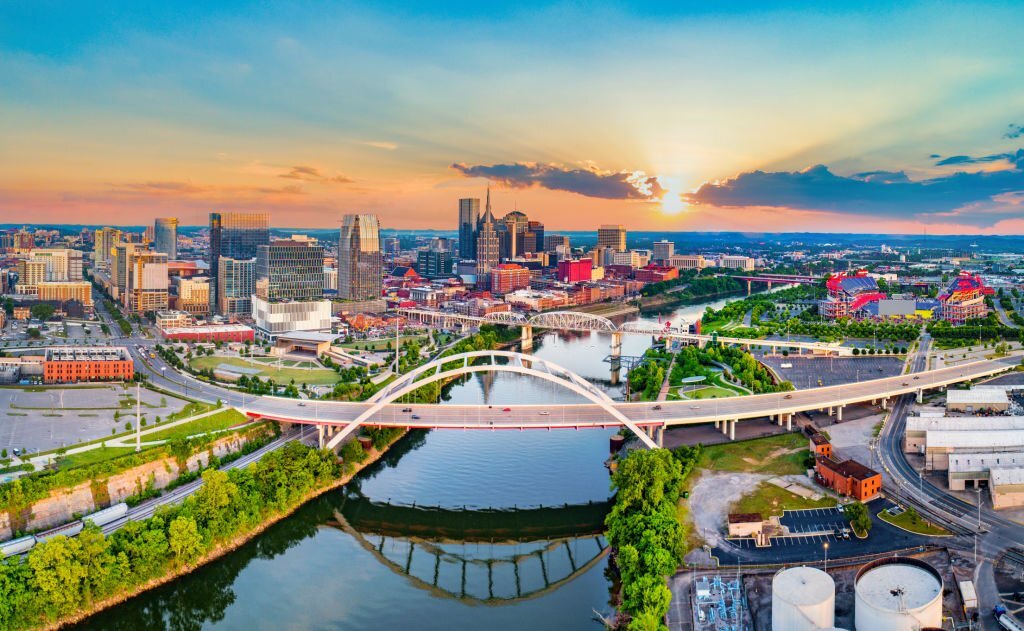 If you love country music and Southern food, there is no better place to be than Nashville, Tennessee. No matter what stage of life you're in, whether you're a young professional, a retiree, or a growing family, you will find homes for sale that cater to your needs and preferences in the best neighborhoods in Nashville.
In a 2022 study by Quickens Loans, Nashville emerged in the top 10 hottest housing markets in the United States. Real estate has become one of the main drivers of the city's economy, with Nashville ranking among the top cities in the country in terms of attractiveness to real estate investors.
The Nashville real estate market offers a variety of properties that match a wide range of budgets and preferences. Driving around the city, you will find gorgeous, well-maintained neighborhoods of beautiful estate homes, contemporary high-rise condos, and blocks of historic bungalows.
Why people are moving to Nashville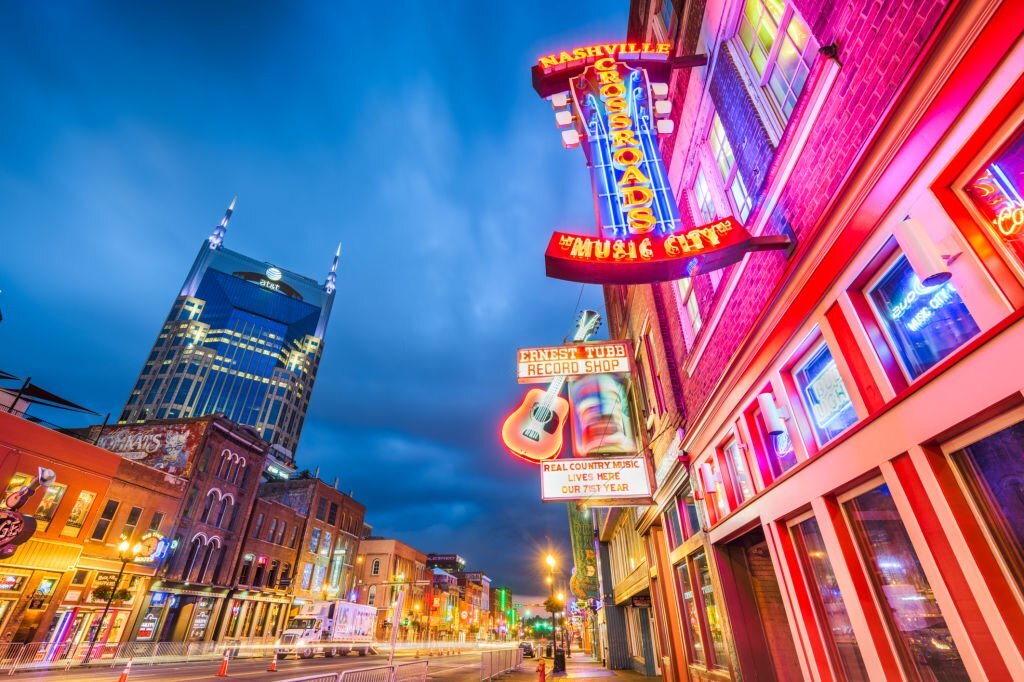 With a population of over 1.27 million people, Nashville is the most populous city in Tennessee and the 21st most populous city in the U.S. Around 80 to 100 people move to the city every day. Ranked #11 on U.S. News Best Places to Live, Nashville has become a melting pot of people and cultures from all over the world.
The Nashville metropolitan area is one of the fastest-growing economies in the United States. It is also known as Music City and hailed as the country music capital of the world. Aside from being a center for culture, art, and history, there are many other reasons why people go to Nashville and even decide to move here.
Access to higher education
Priding itself on education and learning, Nashville is referred to as the "Athens of the South." The city is home to several colleges and universities, including:
Tennessee State University
Vanderbilt University
Belmont University
Fisk University
Trevecca Nazarene University
Lipscomb University
If you have kids in elementary or high school, you'll find excellent school choices within Metropolitan Nashville Public Schools, the second largest school district in Tennessee. Top-rated schools in the city include:
Valor Flagship Academy
Glendale Elementary School
Martin Luther King Magnet-Pearl High School
Nashville School of the Arts
There is also a wealth of acclaimed private schools in the city including:
University School of Nashville
The Ensworth School
Battleground Academy
Montgomery Bell High School
Growing job market
Nashville has one of the largest job markets in the United States. As of May, 2022, it has a 2.6% unemployment rate, one of the lowest in the country.
With the opening of Amazon's second headquarters in the city, it has become one of Nashville's leading employers. In 2021, the city's tech sector has also outpaced the rest of the country in terms of job growth, registering a 51% growth overall. The city is also seen as a growing market for e-commerce distribution.
Other industries that thrive and offer business and employment opportunities in Nashville include tourism, healthcare, banking, automotive, publishing, and transportation. Anywhere you decide to live in the best neighborhoods in Nashville, you can find job opportunities to explore.
In addition to Amazon, the top employers in the city include
Vanderbilt University Medical Center
State of Tennessee
U.S. Federal Government
HCA Healthcare
Metropolitan Nashville Public Schools
Vanderbilt University
Metropolitan Government of Nashville and Davidson County
Vibrant entertainment and culinary scene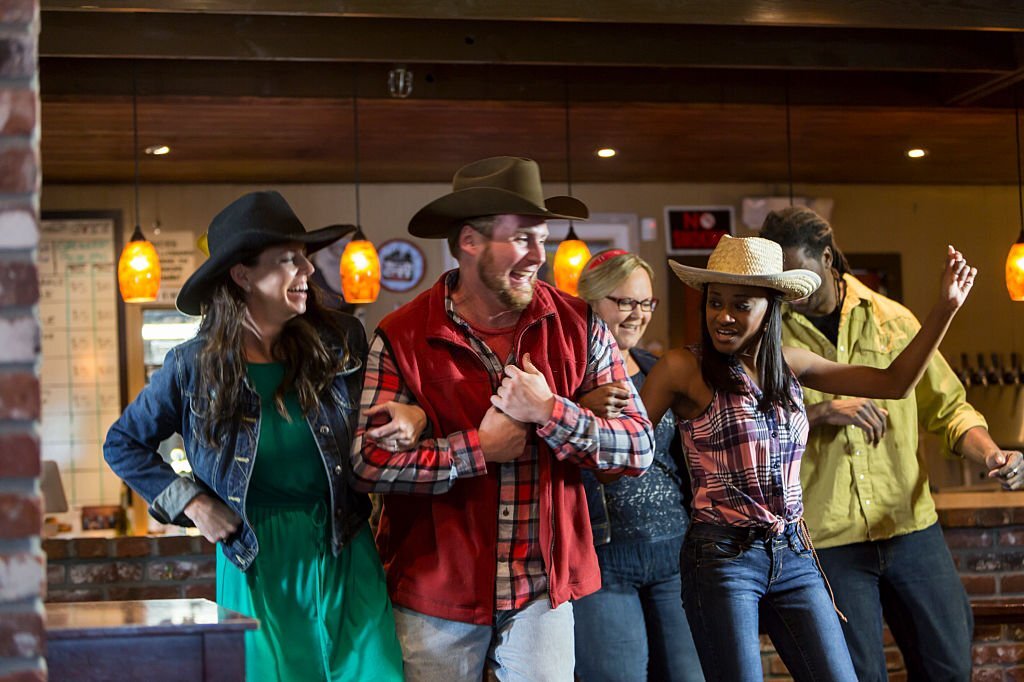 As we all know, Nashville is home to many musicians and aspiring artists. But did you also know that the city takes pride in some of the best food and entertainment in the U.S.? You really won't run out of reasons to move to this dream city with its diverse nightlife, entertainment, and food options. Explore the best neighborhoods in Nashville to find the various lifestyle and shopping choices, activities, and amenities that suit your taste.
The local food hotspots in the city include:
Sports fans will not run out of games to watch, with Nashville being home to five professional sports teams:
Nashville Predators (hockey)
Tennessee Titans (football)
Nashville Sounds (Minor League Baseball)
Nashville SC (soccer)
Events and festivals are also a regular occurrence here every month.
Along Broadway Street in downtown Nashville, you can enjoy live music and go barhopping at any of the city's extensive collection of local bars. The best places to go include:
Outdoor destinations and activities
The best neighborhoods in Nashville provide convenient access to some of the best outdoor destinations in the area, including:
Low cost of living
Enjoy not having to pay state income tax when living in Nashville. However, the state has a 6% tax on interest and dividends.
Furthermore, the cost of living in this city is 3% lower than the national average. Housing prices and utility costs are also lower at 9% and 10% below the national average, respectively.
Year-round mild climate
Nashville has a relatively comfortable climate that you can enjoy all year-round. Summer can get hot – the perfect time to enjoy outdoor adventures – and the temperature starts to cool as fall approaches. During winter, there is more ice than snow in the city, with only a handful of days that go below freezing point.
Best neighborhoods in Nashville, Tennessee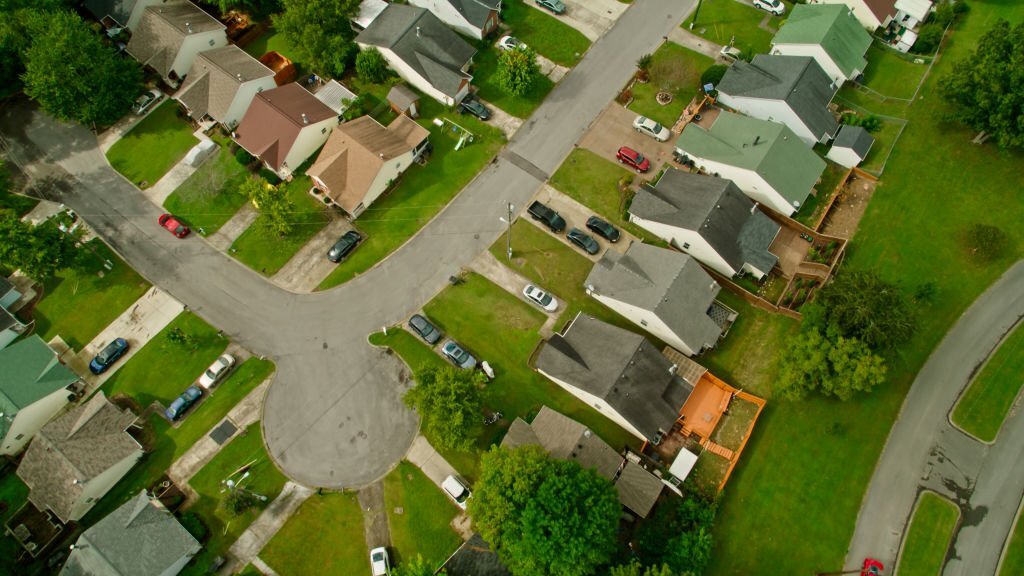 Let's go through some of the best neighborhoods in Nashville to help you find the most suitable area for you, your family, and your lifestyle.
12 South
The peaceful suburban area of 12 South is ideal for young families and young professionals, with the neighborhood lined with local amenities, including cafes, bakeries, bars, and clothing stores.
12 South is a walkable neighborhood with an artsy vibe. If you are an entrepreneur or musician, this is the community for you. Many boutiques and shops here sell locally handcrafted items. The half-mile expanse of street that stretches from Sevier Park to Wedgewood Avenue is the neighborhood hotspot where the shops and restaurants can be found.
Many homes for sale here are single-family homes. You can find most of the houses along the perpendicular side streets of 12 Avenue South. Its proximity to I-65 makes commuting quick and easy across town.
Sevier Park south of 12th Avenue offers community activities and events, including the summer farmers' market and the annual Sevier Park Fest. It is also a family-friendly space where you can take your pets for a walk or bring your baby in their stroller for some sun and fresh air.
Other favorite hangouts and retail spots in the area include Embers Ski Lodge, White's Mercantile Nashville, 12 South Taproom, and Imogene and Willie.
Homes for sale in and around 12 South include:
3004 Belmont Boulevard
Priced at $3.8 million, this 4,891 sq. ft. home is perfect for large families. It has six bedrooms with a bathroom each and has a two-car garage. Old world European meets fresh contemporary construction in this "better than new" home that features:

Stunning hardwood floors
Custom feature walls with designer wallpaper,
A beautiful chef's kitchen
Wireless shades
Designer lighting and tile work
An outdoor heated pool with water feature and a tanning ledge.

The main level primary bedroom can be turned into an office, and there is also a large recreation room on the second level. Its exterior showcases professional hardscaping and landscaping, an outdoor fire pit, and a grill where you can host barbecue parties.

2510 Belmont Boulevard
This contemporary home has six bedrooms with one bathroom each. Priced at $3.1 million, the property has a floor area of 4,821 square feet and has a two-car garage. This urban masterpiece on Belmont Boulevard features luxury touches and finishes, including quartz countertops and hardwood floors.

The first floor is where the master suite is, along with the following features:

An upgraded lighting package
Two fireplaces
A chef's kitchen with Bertazzoni gas range
Butler's pantry
Screened porch
Outdoor deck
Large front porch
A 200 sq. ft. carpeted bungalow

On the second floor, there is a bonus room. This house also features an additional living space that can serve as a detached apartment, which is a finished 580 sq. ft. room with one bedroom and one bathroom.

1102 Caldwell Avenue
Nestled between 12 South and Belmont Boulevard, this new construction, two-story modern home is worth $2.495 million and has five bedrooms with one bathroom each, a two-car garage, and 4,395 square feet of living space. The spacious kitchen connects to the dining room and has a butler's pantry.

Working from home is never a problem as there is ample office space. The open-plan family room also opens and flows smoothly into the kitchen. The house also has its mudroom and laundry room with cubbies. The master suite is located on the main floor, and there is also a massive bonus room. Enjoy your afternoon tea on the covered front porch, or sit by the wood-burning fireplace on the rear porch. This home boasts top-of-the-line designer finishes throughout.
Green Hills
Located furthest south of Downtown Nashville, Green Hills is one of the bigger neighborhoods in the city and is equipped with all the amenities you need. You don't have to look far for groceries, restaurants, and shops. This neighborhood is known for its high-end shopping stores, especially The Hill Center, a designer-filled shopping mall.
While there is everything for everyone in Green Hills, it is one of Nashville's most affluent communities. You'll find single-family homes, and condos.
Green Hills is home to Lipscomb University and is also near Vanderbilt and Belmont. Also found here is the famous Bluebird Cafe, an iconic small music venue where many famous country musicians got their big breaks. Entertainment, history, education, and low crime rates are what make Green Hills one of the best neighborhoods in Nashville.
Just outside the beltway and less than 15 minutes from Downtown Nashville, Green Hills is nestled along the banks of Sugartree Creek on the Hillsboro Pike and I-440. If you are looking for a luxury house, a shorter commute, and easy access to businesses, retail stores, and dining and lifestyle options, Green Hills is the neighborhood for you.
Homes for sale in and around Green Hills include:
2401 Valley Brook Road
This five-bedroom, 8,131 square foot home is priced at $6.495 million. Custom-built by renowned Nashville builder Alan Looney of Castle Homes, this house features modern architecture harmoniously mixed with traditional elements. Its exceptional design and uncompromising details include a layout that allows for abundant natural light to come through.

The home has expansive living spaces ideal for entertaining family and friends. The formal dining room flows into the open concept kitchen with a private scullery prep kitchen. The extensive screened outdoor living and dining area has a built-in grill and gas fireplace, a game room, a wine cellar, and a swimming pool.

3104 Woodlawn Drive
This six-bedroom property is 6,863 square feet with a four-car garage. Priced at $4.5M, it is one of Nashville's most prestigious properties.

The home is located between Green Hills and West End, with proximity to Ensworth, Montgomery Bell Academy, and St. Thomas Hospital. The best features of this house include the blending of natural elements and exquisite details into the lush landscape. The house features tall ceilings and windows to welcome light and highlight the property's organic lines. The home's interior features a prep kitchen, a main level primary suite, and a home office. Outside, there is a covered porch with a fireplace.

1121 Granny White Ct
Listed at $4.299M, this five-bedroom home with a two-car garage spans 6,681 square feet. This is a new construction property for homebuyers looking for luxurious living with the perfect balance of comfort and elegance. Located in the heart of Green Hills, it is artistically designed with vaulted and cathedral ceilings.

The main bedroom has an oversized double-headed shower and walk-in closets. The outside porch is covered to offer protection and a private sanctuary featuring a fireplace. The wine bar and wine pantry exude an inviting and relaxing vibe.
East Nashville/Cleveland Park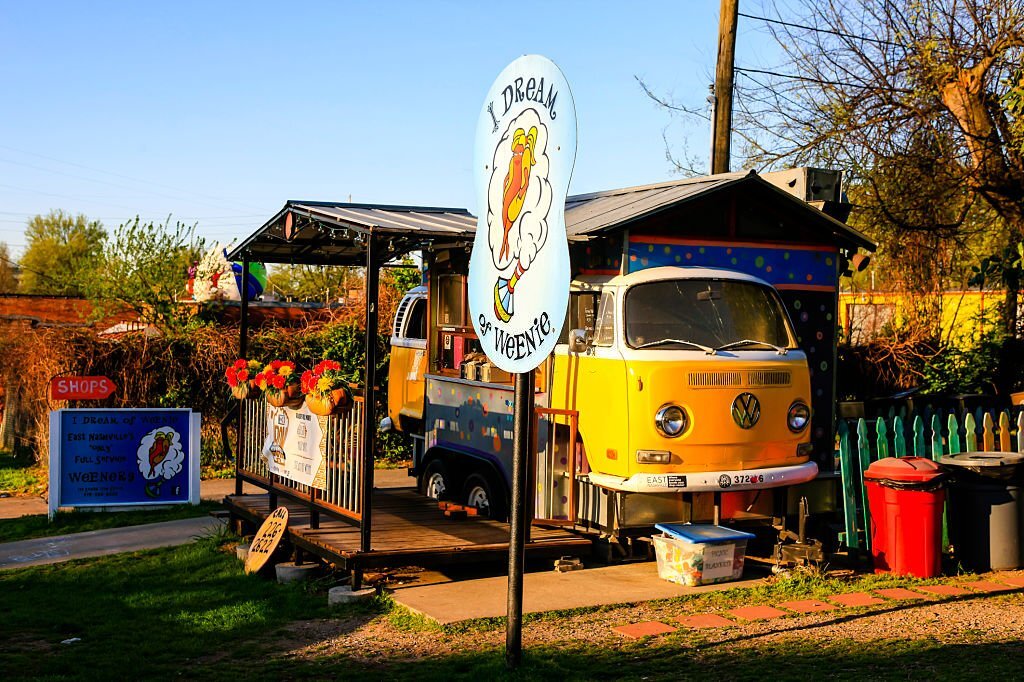 East Nashville is one of the most desirable neighborhoods in the city. Located across the Cumberland River, it is a tight-knit community with an interesting cultural hub. Here, you'll find vintage boutiques, family-owned dive bars, and rustic cafes. You will also never run out of culinary choices with its multiple dining districts and a prized art scene.
East Nashville has a relaxed atmosphere and is home to some of the city's best businesses. A polar opposite of Green Hills, this neighborhood is one of Nashville's most eccentric areas and draws attention to diverse newcomers looking for a laidback community and culture. When in East Nashville, don't forget to check out the Riverside Village, Five Points, Historic Eastland, and Porter areas.
Whatever type of home you are looking for, you will find it in East Nashville, including historic single-family homes, bungalows, townhouses, duplexes, small apartments, and condos. Known as Nashville's most progressive area, creatives, musicians, and self-starting professionals are among this neighborhood's residents.
These are some of the homes for sale in and around East Nashville/Cleveland Park:
1699 Lischey Ave
One of the four new single-family homes lining Lischey Avenue, this 2,417 square foot property is loaded with luxury features, such as sand and finish hardwood floors, granite countertops, and stainless kitchen appliances. It has four bedrooms, three bathrooms, and a two-car garage.
21 Fern Avenue #A
A designer-themed home, this 2,805 square foot, four-bedroom fully furnished house makes for great investment. It has three stories with designer bedrooms and a two-car garage. In the master suite is an unobstructed view of the Nashville skyline, which you can enjoy when you step out of the sliding doors and into the balcony. A customization option is to add a rooftop lounge connected to the balcony and railing via a set of stairs.
1508 Rosebank Avenue
For sale at $1.699M with four bedrooms and two bathrooms, this 2,410 sq. ft. property is an updated 1930s stone Tudor home. It features stainless steel appliances, custom cabinetry, and granite countertops. The master suite occupies the entire second floor. Outside is a huge swimming pool and storage house with a half bath. Within the completely fenced backyard is a nice back patio.
Find your dream Nashville home with Michelle Maldonado
Ready to call Nashville your new home? Get started today with Michelle Maldonado and her team! Working with Michelle guarantees a hands-on, expert service, ensuring you are well-represented at every stage of your home buying journey.
Michelle has been a Nashville resident for over 20 years and a Nashville Realtor since 2005. Specializing in Nashville urban neighborhoods, she can guide you through the ins and outs of the market, and the best practices when buying a house in Nashville.
Get in touch with Michelle and her team today to find your next home in one of the best neighborhoods in Nashville. Call them at 615.260.4423 or leave a message here.