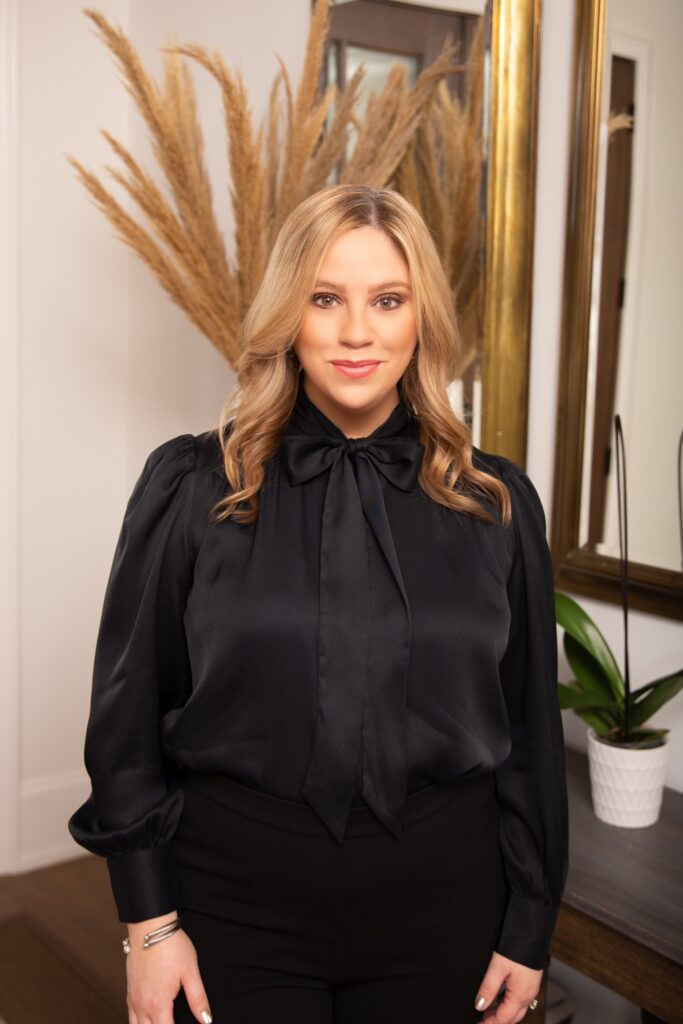 Stephanie brings The Michelle Maldonado Team's unique brand vision into reality as their Marketing Director. She supports the team by developing and delivering industry-leading marketing.
Stephanie has a proven history of working in the luxury real estate industry with high-level thinking and a creative mind. Recognized as a forward-thinking and passionate professional, Stephanie has a proven reputation for fostering creativity. She provides an exceptional and detailed experience in creative design, advertising, social media strategy, digital and print marketing, lifestyle content, storytelling, and event planning.
Prior to joining The Michelle Maldonado Team in 2022, Stephanie oversaw fourteen years of operations and marketing for a Nashville luxury company, steering the department to success with her expertise and professionalism. Her acumen was first honed in at a Sotheby's International Realty office in Atlanta, Georgia before she ascended into an executive role that led over 60 agents in Nashville, TN. Her passion for real estate and commitment to excellence makes her an invaluable member of the team.
Stephanie attended the University of Mississippi in Oxford, MS., where she concentrated her studies in marketing and real estate.
Stephanie lives life to the fullest by enjoying time with her beloved fiancée, 3 fur babies, family and friends. From traveling around the country for a touch of both beachy paradise, as well as mountainous grandeur – to indulging in luxury restaurants and getaways – she truly knows how appreciate all that life has to offer.