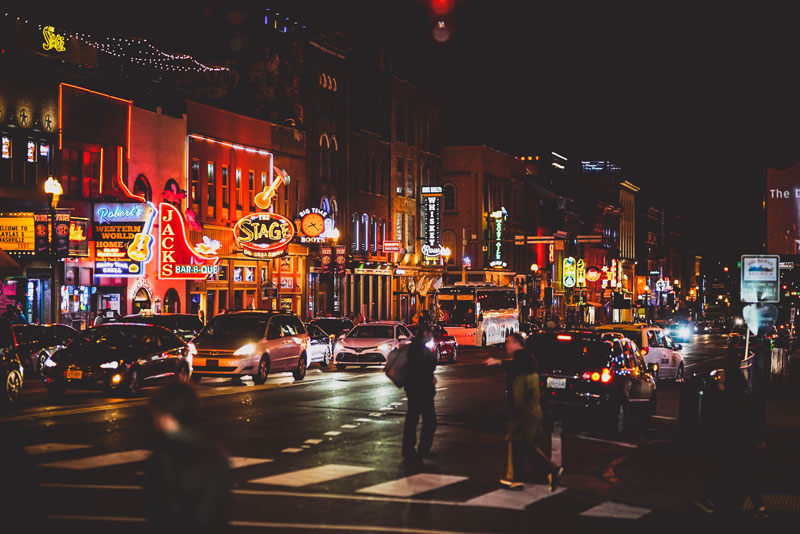 Balmy weather, sweet melodies, and a laidback lifestyle—these are just some of the things you can expect when you live in Tennessee's capital city Nashville.
Ranked by U.S. News as the best place to live in Tennessee, this growing city attracts everyone from retirees to young professionals and families looking for a fresh start and a world of possibilities.
Once you've moved to Nashville and become one of Davidson County's over 709,000 residents, be ready to enjoy a low cost of living along with a lively night life and numerous job and business opportunities.
And opportunities will abound for someone who imbibes Music City's innovative spirit. Nashville is the place to be for creative minds looking for the perfect work-life balance between family and a job in the music, hospitality, tech, healthcare, education, finance, or publishing industries.
Table of Contents
10 things to do in Nashville
Getting to know Nashville means experiencing all the music, fun, and history that it has to offer.
Here are the top 10 things you'll want to do if you're new to the city:
Get into sports
When you're living in Nashville, you'd be remiss if you miss out on the sports culture. The community usually rallies around the Tennessee Titans football team, who make Nissan Stadium their home; and the Nashville Predators, who amp up hockey fans at the Bridgestone Arena. Recently, Nashville has developed a soft spot for the Nashville SC Major League soccer team, who played their first season in 2020. If you're a baseball fan, Nashville supports the Nashville Sound minor league baseball team too.

Learn about Nashville's history
If you're making your home in a new city, you will want to get acquainted with the area's history. Visit historical sites, such as Carnton. This estate was the site of the bloody five-hour Battle of Franklin in 1864 and became the largest Civil War hospital soon after.

Living in Nashville also means being just 10 miles away from the Andrew Jackson Hermitage, home of the seventh president of the United States. Here, you can explore the mansion, garden, and grounds.

After your date with history, enjoy live music by the lake at Rock Castle, the oldest house in Middle Tennessee. The site hosts seasonal concerts showcasing Nashville's wide array of musical talent.

Visit Nashville's tourist attractions
Becoming a Nashville local means being familiar with the best tourist spots to bring loved ones visiting from out of state.

Head to the Nashville Zoo, the ninth largest zoo in the U.S., and see 3,000 animals from almost 300 different species. You can even book a backstage tour to see how the zoo works behind the scenes.

Another tourist-y spot in Nashville is the Parthenon at Centennial Park. Here, you can enter this life-size replica of the Parthenon in Athens, Greece and pose with a 42-foot statue of the goddess Athena.

And after delving into Greek Mythology, get your steps in at the Centennial Sportsplex. For $9, you can jog along the athletic complex's indoor track, use the gym's latest equipment, or pump up some endorphins in a fitness class.

Go to the Tennessee State Fair
Held every summer in nearby Wilson County, this quintessential piece of Middle Tennessee culture brings in thrilling rides and holds several events, including concerts, antique shows, and dog shows. You can also compete in the fair's pageants or in its bluegrass, clogging, and square-dancing competitions. Some attendees even come to show off their state-of-the-art robotics.

Get cultured
Home to a flourishing art scene, Nashville is known as the "Athens of the South" with good reason. Head to the Tennessee State Museum if you want a dose of early Tennessee art and history or go on an art crawl and discover new contemporary artists. You can also catch a Broadway play, a ballet, or a musical at the Tennessee Arts Performing Center.

Listen to live music
Living in Nashville isn't just about watching big concerts; it's also about supporting homegrown musical talent at the city's local watering holes. Before you watch the celebrities at the Ryman Auditorium, Bridgestone Arena, or Ascend Amphitheater, listen to the start-ups at honky-tonks like Tootsie's Orchid Lounge, Robert's Western World, and Honky Tonk Central in Downtown Nashville.

Shop local
Whether you're looking for designer finds or vintage vinyl, you'll find that Nashville is a bona fide shopping destination. Go to the Mall at Green Hills if you want to shop at the only Nordstrom in all of Tennessee. If you'd rather go antiquing, then you'll want to check out Music Valley Village, where you'll find everything from furniture to music memorabilia.

Learn with the kids
If you're a young family living in Nashville or if you have children visiting, take the kids to the Discovery Center at Murfee Spring. There, children can enjoy the center's interactive science exhibits and explore the urban wetlands that surround the facility.

If your kids want something out of this world, take them to the Adventure Science Center, where they can visit the Sudekum Planetarium's 63-foot dome theater to see the stars.

Experience NASCAR racing
Satisfy your need for speed by visiting the Nashville Superspeedway in Wilson County. Racing fans will be glad they live in Nashville when they watch an array of National Association for Stock Car Auto Racing (NASCAR) activities, including the Cup Series, Xfinity Series, and Camping World Truck Series,

The Superspeedway is also host to the NTT Indy Car Series and ARCA Menards Series.

If you're on a road trip, you can also park your RV at the Superspeedway's camping grounds for a night outdoors before driving off to your next location.

Sample some hot chicken
Nashville is known not only for its music but also for its spicy fried chicken. You can sample the delicacy at Prince's Hot Chicken, where the hot chicken concept was born, or you can try out competitors like Bolton's or Hattie B's for some variety.

Apart from hot chicken, the food and coffee scene in Nashville is thriving, with local restaurants like Rolf and Daughters garnering national and international attention and coffee roasters like Crema winning awards from the Specialty Coffee Association of America and being dubbed the best roaster in the state.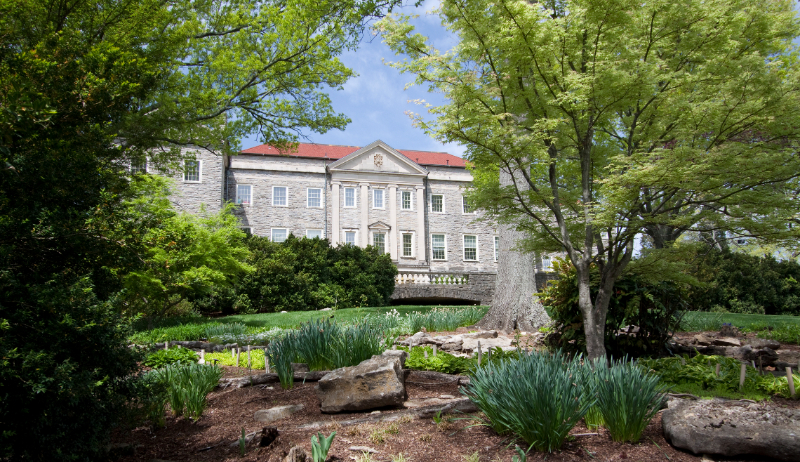 Nashville is Music City
Whether you're a little bit country or a little bit rock and roll, Nashville has a place for you.
Caleb Followill of the popular band Kings of Leon sums it up nicely in his interview with the National Museum of American history: "Even if your genre of music isn't big in Nashville, chances are the roots, where that music came from, has had a place in Nashville."
The city has had a long history of music, starting from the early settlers who brought the fiddle to Tennessee in the 1700s up to today's popular artists who call Nashville home.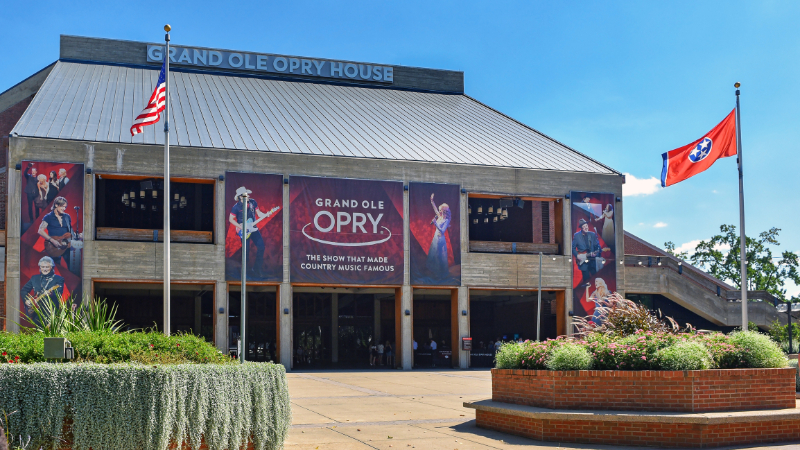 Here is a brief timeline of Music City's long love affair with notes and melodies:
1700s – Newly landed settlers bring the fiddle and buck dancing to Tennessee.
1800s – The Fisk Jubilee Singers bring African American spirituals and Nashville sound to the forefront as they perform to raise funds for Fisk University, a school devoted to educating former slaves. The singing group holds a world tour, even performing for the Queen of England who allegedly remarked that the Fisk singers must be from Music City.
1824 – The popular Western Harmony hymnal is published in Nashville and makes waves among the music-loving crowd.
Late 1800s – The Ryman Auditorium is born.
1925 – The Grand Ole Opry, then called The WSM Barn Dance, broadcasts from Ryman Auditorium
1930s – Jefferson Street draws in entertainment, music, and nightlife. Speakeasies, supper clubs, dance halls, and night clubs line the street, and Jefferson becomes the home of Nashville rhythm and blues.
1949 – United Press Recording begins producing vinyl records. It continues operations until present time.
1950 – Nashville is called Music City by WSM radio announcer David Cobb. The name sticks.
1960s – Musicians flock to Jefferson Street, including Jimi Hendrix and Billy Cox, who start a residency at Club del Morocco. More musicians, like Etta James, Otis Redding, and Little Richard join the scene.
1974 – The Grand Ole Opry House opens its doors.
2003 – Johnny Cash's funeral is held at the Ryman Auditorium.
Present – People still come to Nashville to enjoy the year-round live music and fulfill their dreams of becoming a musician.
Today, the spirit of creativity finds itself in Nashville's soul, sound, and society. The city continues to honor its musical history with Music Mile, a road that connects the Schermerhorn Symphony Center with Music Row, Demonbreun Street, the Frist Art Museum, the Country Music Hall of Fame and Museum, the Music City Walk of Fame, and the Bridgestone Arena.
The city continues to attract artists today, including:
Black Eyed Peas
Taylor Swift
Bon Jovi
Kings of Leon
Justin Timberlake
The Black Keys
Keith Urban
Sheryl Crow
Paramore
Jack White
Kid Rock
And even in the age of smartphones, people still gather at The Bluebird Cafe, Nashville's go-to songwriting hub, to watch songwriters round up in the middle of the room and perform their original songs before they become big hits.
Today, people still flock to Ryman Auditorium, the Grand Ole Opry House, and the Carney Ballroom at Station Inn to sample the best music Nashville has to offer.
And whole bands still perform in a single recording room at the Grand Victor Sound, formerly RCA Studio A, reminiscent of the days when Elvis Presley and a young Dolly Parton cut their popular tracks.
With all these in mind, it's easy to equate living in Nashville to being in a neighborhood that lives on music, creativity, and collaboration.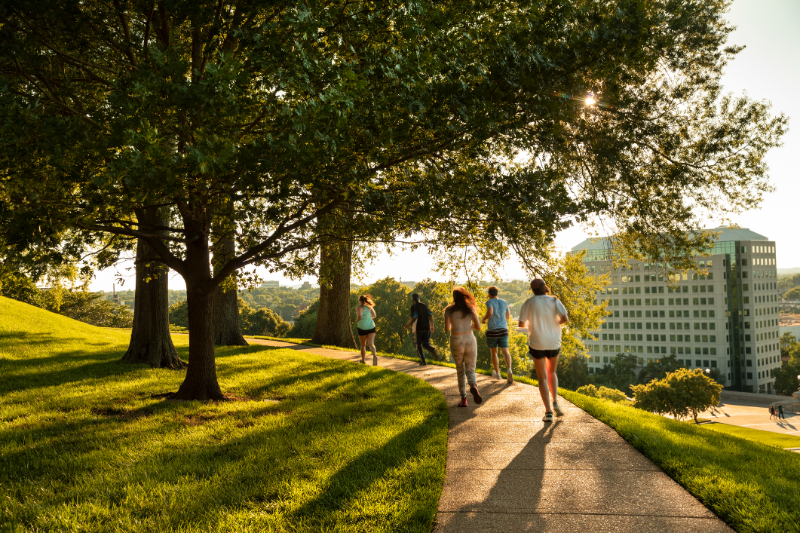 This is why people are moving to Nashville
Business, jobs, work-life balance, and a low cost of living – these are the reasons why people from major cities like New York, Chicago, and California are now living in Nashville.
For people like Tod Hood, who talked about his move from California to Tennessee with the Los Angeles Times, living in Nashville not only offers opportunities to grow his food and beverage business but also gives him a shot at having a better quality of life after being unhappy with the Sunshine State's many fees for a long time.
"We wanted to go to a state where we can actually live and have a cost of living that someone young like myself could start a life," he said.
Owning a home is even easier in Nashville than it is in a big city like Los Angeles, where the median price as of 2022 is almost $1 million. Compare that to Nashville's median price of just over $440,000.
Apart from this, Tennessee does not charge a state income tax, making it even more attractive.
Businesses have also been moving or opening offices in Nashville, with Asurion and Nissan leading the pack in the early 2000s. The ridesharing app Lyft followed in 2015 by opening its customer service center in the city.
Meanwhile, tech company Oracle is poised to go along with plans to invest $1.2 billion on a Nashville campus. With NTT Data Services and Amazon offices already setting up in Music City, the influx of businesses, along with expansion ventures in the food and beverage industry creates multiple job opportunities for both long-time residents as well as people who have just started living in Nashville.
Chrissy Mancini Nichols of Chicago's Metropolitan Planning Council sums up the top seven reasons why people move from big cities like the Windy City to the "little big town" of Nashville:
It's more affordable
Nichols noted that in 2015, households in Chicago and Nashville made about the same per month, but Music City's annual total cost of living was $54,389 compared to Chicago's $71,995. And remember, there is no state income tax in Tennessee, so it lightens the financial burden for people living in Nashville.

It's easier to raise a family
With affordable homes, accessible museums and science centers, parks, and well-regarded schools around the area, Nashville attracts people looking for a place to raise their children.

It's less stressful
Nashville offers a chance to work without the huge expenses and added stress that come with living in CNN Money's top 10 most stressed-out cities. Nichols highlighted this point when she quoted a 20-something who was considering moving to Nashville from New York: "I don't have a desire to leave New York," said the young woman, "I have a desire not to have a heart attack by the time I'm 30."

It offers several job opportunities
Nichols noted that it takes Chicago a year to grow as much as Nashville does in a day. And with big companies moving to Nashville, there will be more chances to grow as high-paying jobs open for the city's residents.

It's easier to get things done
Efficiency is important in business and in daily life, so if there's a place where you can get your paperwork done in one office within the day instead of going to several departments and layers of government, then what's stopping you from living there?

It's got a plan
Nashville has a 25-year growth plan called NashvilleNext, which lays out how the city will be a more equitable, environmentally friendly, and united community by the time the population grows in 2040. With goals shaped by members of the community, NashvilleNext focuses on making it easier for residents to get around the city, protecting natural resources, and ensuring that homes remain affordable all while preserving Nashville's creative culture.

It's got pizzazz
Besides the economic advantages of moving to Nashville, new residents have cited the small joys of warmer weather, the music and art in Nashville's own Broadway, and the spirituality that the city's residents still share in their daily lives.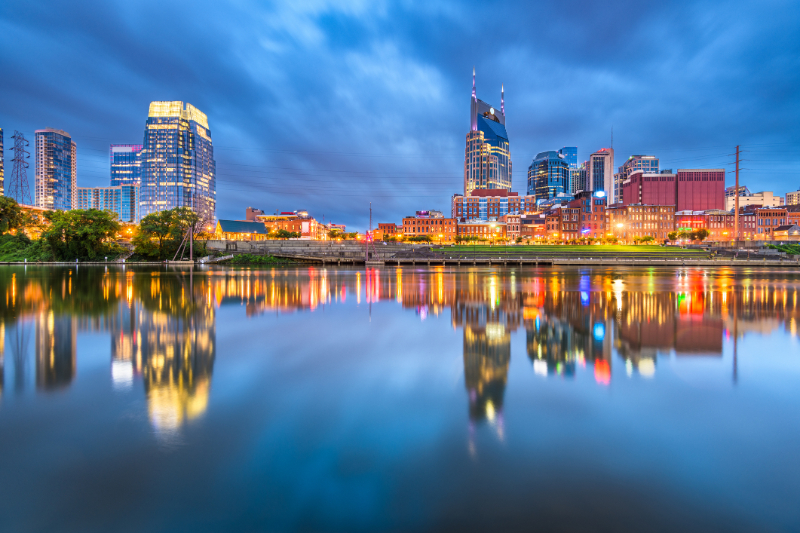 Make the move to Nashville
Moving somewhere new can be scary, but you can take the first step towards building a life in Nashville when you work with Michelle Maldonado—an award-winning realtor who has spent the last 20 years helping people find their dream homes in Music City.
Having devoted decades to building a network of real estate buyers and sellers and honing her skills in property marketing and management, Michelle knows Nashville real estate like the back of her hand and can help you find the right home for a vibrant new start in Tennessee.
Get started today by visiting Michelle and her team at 3990 Hillsboro Pike Suite #320, Nashville, Tennessee 37215. You can also leave her a message here.